Coin Rings
Posted by Brad smith on
Rings made from State Quarters                                                                   are interesting and beautiful. People like to wear them from their home state or for the state in which they currently live. Some will get them for friends or family members that have moved away, I guess so they will remember where they came from. Some have wanted rings from states where they would like to live. Everyone seems to like the "State Quarters." The United States Mint, began this series in 1999, and continued through 2008. Each year five different quarters were released commemorating five different states. They were released in...
Posted by Brad smith on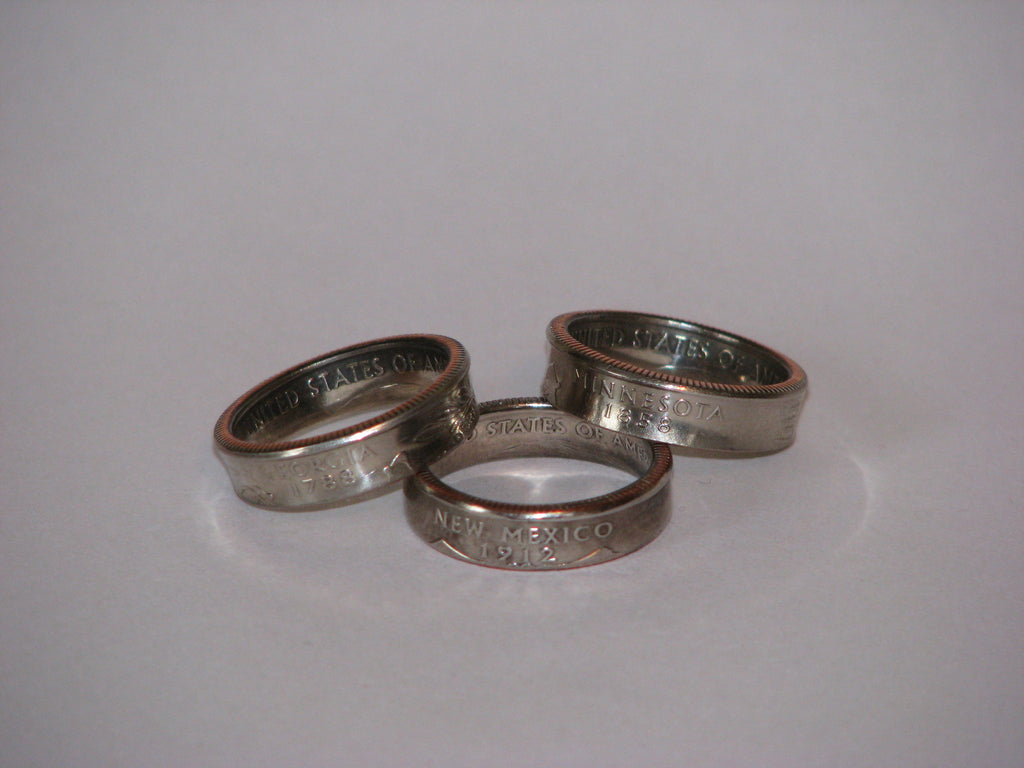 What are Two Sided Coin Rings and how are they made? If you haven't seen or heard about these interesting and unique rings, prepare to be amazed. I hand form these beautiful rings from common U.S. coins. By carefully manipulating each coin, I am able to have the details of one side of the coin remain clear on the inside of the ring while the other side remains clear on the outside                          Start by selecting a coin to craft into a ring Any coin can be made into a ring but size matters. Also the composition, or what the coin is...